meet robert jones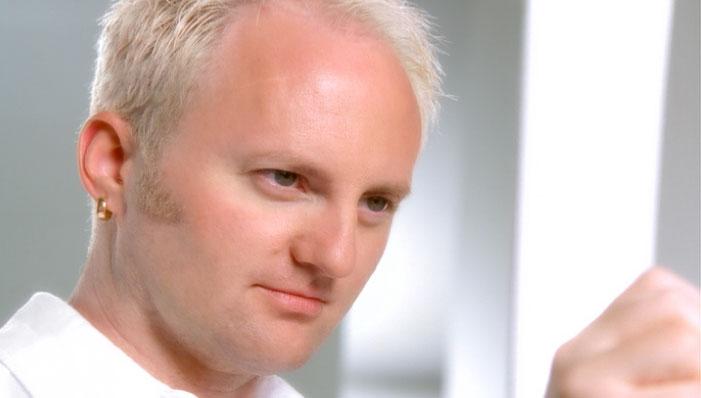 robert jones is an international makeup artist and creative force behind the robert jones beauty academy. he is also a best-selling author of five makeup books:
all of his books are available in bookstores nationwide, with books in over thirteen countries and eight languages. you can find his books on shelves everywhere from russia to korea to australia (and recently conquering france), he has sold over a 1.5 million books worldwide.
born and raised in houston, texas, robert is a well-known makeup artist with more than twenty years of experience. his clients include companies such as showtime, almay, revlon, mary kay, avon, chanel, olay, neiman marcus, bergdorf goodman, saks fifth avenue, macy's, sebastian, and nexxus …just to name a few. magazines such as allure, instyle, elle, vogue, marie claire, glamour, brides magazine, elegant bride, shape, and life and style (the list goes on and on!); and celebrities such as cindy crawford, selena gomez, sheryl crow, claire danes, laura linney, mary louise parker, edie falco, stephanie march, the dixie chicks, bridget moynahan, and many, many others.
you have probably seen robert working his magic on television shows all across the world; everything from multiple appearances on "the today show" to "good day australia" and "wake up new zealand," as well is in practically every major city in America.
robert believes he fell into his makeup art with a little heavenly guidance. when he was young, he obtained a scholarship from the museum of fine arts in houston, texas, from which he obtained an extensive art and painting education. this training became the core and backbone of his makeup training.
today robert travels the world for work, working on everything from prestiges photo shoots, to giving makeup demonstrations to thousands of women across the united states. he also has his own signature line of best-selling brushes, and has, of course, launched the robert jones beauty academy, with the goal of teaching women worldwide how to find their own pure, undeniable beauty and self-confidence. he has also become an online sensation on youtube with his own channel, "robertjonesbeauty" that is currently making big waves in the community.