like
eye shape finder:
step 1 - why its important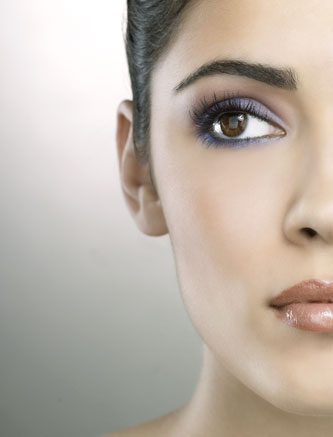 everybody knows the focal point of the face is the eyes…needless to say, proper eye makeup application will certainly make your peepers pop and bring a whole new definition to the word "stunning!"
but the eyes can also be one of the most difficult features to define properly. to master the art of eye color application for your eyes you need to understand how the eye's shape and spacing determines the placement of color and the effect it creates.
in other words, learn this and there will be no stopping your eyes from becoming the most talked about thing since ice cream!
so, where do you start? you definitely need to know your eye shape!!!
let's get started right now! together we will take a look at a variety of different eye shapes in order to determine yours…the first step in learning how maximize the individuality and beauty your eyes have to offer!!!
eye shape finder:
step 2 - select your shape
step 1: scroll through the photos. I know it can be hard, but do your best to ignore skin tone and eye color, and just focus on the actual shape of the eye.
step 2: click on as many eye shapes as you see that most resembles yours. it can be just one image, or several (hint: a mirror could be very helpful at this point). if you happen to click on an eye shape and change your mind, simply click on that shape again once it appears in the left-hand column. that will remove it from your choices.
step 3: once you have chosen as many eye shapes as you feel resembles yours, click the pink "find eye shape" button!
your selection: