robert report: color me gorgeous

I am sooooo often asked about hair color. What color should your hair be? A good rule of thumb if you want to be safe is to stay within two levels of your natural color.
In other words, if the depth level of your hair is a level 4 then don't go any lighter than a level 6 and when darkening do not go any darker than a level 2. If you are confused, don't worry – your hairdressers will understand the lingo – if they don't, get out of the chair immediately and start running because they should not be coloring your hair!!!
I think it can be a total blast to play with hair color, just be sure to take into consideration the health of your hair and, if you are thinking about a drastic color change, you might want to try on a wig of that color to see if it works for you!
Experimenting with hair color can indeed be a fun and exciting way to refresh your look. Staying within a couple of shades of your natural color is a wise approach, ensuring a more seamless and flattering transition. Remember, communication with your hairdresser is key, and their understanding of the terminology is crucial. If they're not fluent in the language of hair color, it might be a sign to reconsider your choice of stylist. Now, when it comes to hairstyles, Trends in Men's Hairstyling also have been evolving, offering a plethora of options for men to express their style. From classic cuts to more contemporary looks, men too can have their share of fun experimenting with different trends. Just like with hair color, it's essential to consider the health of your hair and perhaps even try out a new style with a wig before committing to a drastic change. Whether it's women or men, embracing the versatility of hairstyles and colors can be a delightful journey of self-expression and confidence.
Here is a picture of one of my favorite models in a variety of hair colors and lengths. I will leave it up to you to figure out what is hers and what is not. I have faith you will figure it out! BUT what I want you to see is how she can pull off multiple looks because you can, too! Notice the subtle steps in depth level really work on her, demonstrating my point of two levels up or two levels down to be safe (not that you all want to be safe)!!!
DARK with bangs…is it really her's?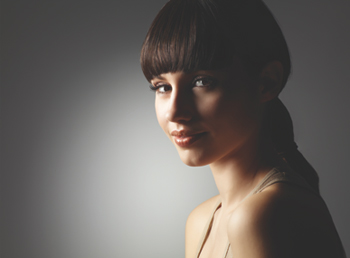 MEDIUM BROWN and super long…is any or all of it her hair?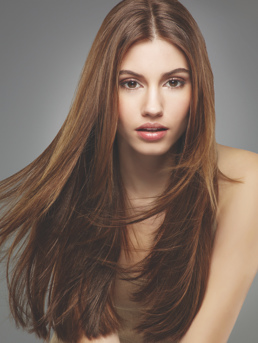 LIGHT BROWN with subtle highlights and medium length…is this the real her?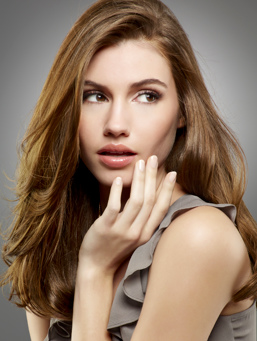 PLATINUM just for fun!! Is it really her's? Yeah…NO!!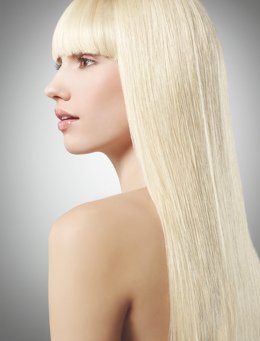 Keep in mind, you might have to change your makeup choices a bit! For instance, if you darken your hair you will want to intensify your color choices a bit so you don't appear washed out. If you lighten your hair you will want to lighten up the intensity of your color choices so you don't look harsh.
So call your best girlfriend up (cause you know she will have an opinion) and head out for the best wig store in your city or town. Don't forget a camera so you can take pictures of yourself in each one! Also, ask the person helping you for the color number of the wig…if your stylists know much about wigs and extensions it will help them know the shade.
Infinitely yours,