robert report: don't fade away…

Okay girls, I have been asked this question so much since summer has started! You could say it is a continuation of last week's Robert Report!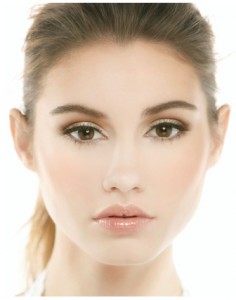 QUESTION: I wear loose mineral powder foundation and halfway through the day it seems to disappear. I love the lightweight feel of it and the finish it offers. What can I do?
ANSWER: Because of the summer months and the heat, your skin can (for better or worse) absorb it! It really is still there, just not to the degree that it was when you first applied it.
SOLUTION: You need to layer for the summer or, if you just want better staying power, add just a slight bit more coverage without making it feel too heavy!
OPTIONS:
*Use a tinted moisturizer over your whole face, followed by your loose mineral powder foundation. The tinted moisturizer gives your mineral foundation something to grab onto, helping it to stay.
*Use your favorite liquid or creme foundation in the center of your face (t-zone area) which is where you always want the most coverage. Again, this will give you grip with your mineral powder foundation and you get the benefits of the other foundation (oil absorbers or added hydration), which is a huge part of why the mineral powder is disappearing!
*Last, you could always try multiple layers of your mineral powder foundation (remember you can layer it for more coverage), which will help it last longer.
Hope this helps!
Infinitely yours –