robert report: make it pop!

With Spring just around the corner we are going to be seeing a lot more color used in makeup. That being said, many of you have asked, "How do you make that color POP or really show up more?"
The answer is, of course, layering a creme with a powder over it! Any time you apply a creme first followed by a powder over it, it will make the color of the powder much more vibrant.
Now, you could simply use a skintone creme under every shade and it will intensify the color, BUT if you want the most bang for your buck, use a matching shade!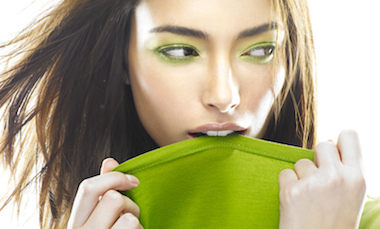 For example: layer an acid green creme eye shadow under an acid green powder eye shadow and NOTHING can match the POP of color you will get!
The same goes for blush if you want to intensify the color! Have fun and welcome in Spring!!
Infinitely yours,