robert report: prepare for spring

Okay girls, it's time! I know it is definitely still Winter for most of you, BUT it is also definitely the perfect time to start preparing for Spring. With makeup, that means it is time to start investing in the colors you will need for the season!
What will you need, you ask? Well???
Lips are colorful, yet sheer. A great coral or warm pink is perfect! You are going to really want one of the new, sheer formulas out there. *Remember: with a colorful lip you will want a neutral eye!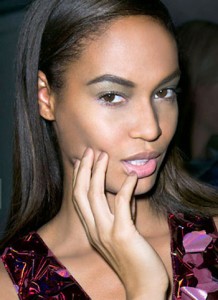 It is the perfect time for a soft wash of color on your eye. The color of choice this year is a soft, greenish-blue. *Remember: with a colorful eye you want a neutral lip!
Brows are very strong again for Spring! If you haven't already started letting them fill in, you have a couple of months to stop tweezing and let them go CRAZY!
And there you have it! Now you can start gearing up to be ready for Spring. At least it gives you something to look forward to!
Infinitely yours,