robert report: tool time

Ok girls, it is another edition of "tool time!" I constantly get asked, "When applying powder, is it better to use a brush, a poof, or a sponge?"
The answer is…it depends on what type of coverage you want!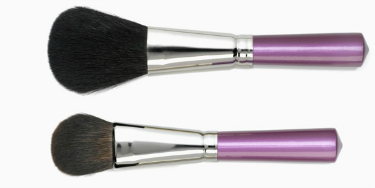 Brush – gives you a nice, even, medium coverage. It is the most commonly used tool for applying powder and is easy for anybody to use, no matter what level of experience they have with applying makeup.
The most important aspect to consider when choosing your brush is the bristles. Keep in mind that whenever you are applying a powder product you want your brush to have natural (not synthetic) bristles. Also, the softer the powder brush the better so that it does not disturb the foundation or product the powder is setting.
Finally, if the brush is tapered or beveled it will give you a more flawless finish, such as my brush #70, detail powder/blush #73, or detail powder brush #76, depending on what size works best for what you are doing.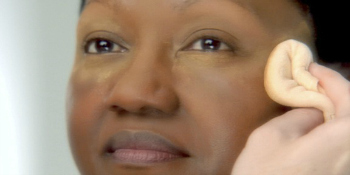 Puff – the perfect choice when you want more coverage! A soft, velour puff will allow you to push and roll the powder, making it one with your skin. This will really help you get perfect, full coverage from your powder, while setting your foundation. When finished, buff the excess off with a brush!
Sponge – works like a puff! You can push powder into your skin, but it does not give you the soft texture of a puff. It will, however, give you complete coverage if that is your goal.
So, there is the skinny on powder application tools! Stay tuned for the next edition of tool time! Go forward and make the world more beautiful, one face at a time.
Infinitely yours,