top tip of the day: how to save time when applying eye makeup!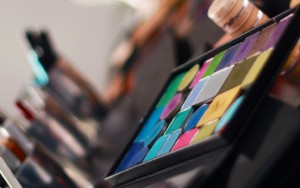 If you're short on time, rather than applying a highlight, contour, and midtone shade as usual, just sweep your midtone color across your eyelids for very subtle definition.
It will help your eye color POP but won't help to define or shape your eyelids as much as using all three shades will.
You can also use a blush or a bronzer for your midtone, if the product has been approved for use near the eyes.