top tip of the day: pro secret for thicker looking lashes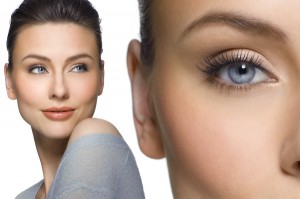 The professional secret to creating the perfect definition along the lash line is to get the color right into the base of the lashes (especially along the top lash line).
There is a secret trick many of us makeup pros use to create definition like no other:
Simply use a fine-tipped brush to carefully push black eyeshadow into the base of your top eyelashes. This defines your eyes and makes your lashes look thicker, without making your eyes appear "lined."
You can scrub a pencil into the base of your lashes as well, but I find it easier to use eyeshadow and a brush (my brush #41 is perfect for this pro trick).