robert report: trend alert: modern cat eye

One of my favorite trends right now is the ultra modern cat eye. Everyone is sporting it (Adele for one – LOVE her real beauty)!! I thought I would share a quick secret as to how us pros make it look perfect while making the application fool-proof!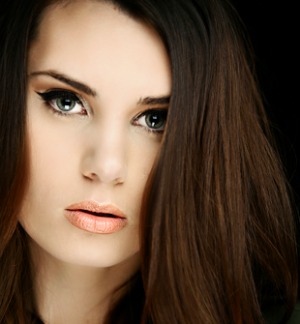 Just follow these easy steps to perfection:
1. You want to create that perfect dramatic liner along your top lid. The trick to perfection is layering it in steps. Even pros prefer to layer!! You will begin by creating a pattern with a black eyeliner pencil because it is easier to remove and start over if you make a mistake.
Starting at the inside corner of your top lash line, slowly move across the lash line. Make sure your line is the most narrow at the inside corner, gradually getting thicker as you reach the outside corner. As you reach the outside corner, you can give it a little "kick" upwards.
2. At this point your pencil lining is not perfect, but it doesn't have to be because you are now going to trace over it with black eyeshadow and my #41 eyeliner brush to perfect your pattern.
3. I know your line looks perfect now, but it is not dramatic enough!!You now need to go over your pattern with a liquid or gel eyeliner. Here's the best part: you already created a pattern, so if your liquid application is not perfect it won't show!!
Using my #42 eyeliner brush, apply your liquid or gel starting from the inside and work toward the outer corner. Just follow your pattern!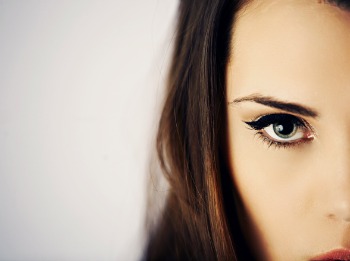 Remember: this season your line should be a bit over-exaggerated!! This look is also great for summer because you can just line and gloss without needing any other makeup on (especially for the evenings on that fabulous beach vacation)!
Go forth and line your heart out!!
Infinitely yours,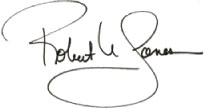 P.S. Bonus video showing how to do the modern cat eye coming within the next couple of weeks…so be sure to watch for it!