robert report: fall must-haves

Ok, I am already getting requests of what the must-haves are for Fall! So…I will give you my top 5 must-haves for Fall so far!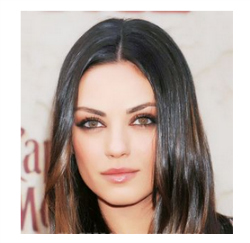 A smoky shimmer brown eyeshadow because one of the biggest trends for Fall is a smoky brown eye! There are a million great options out there, but two of my favorites are Too Faced "Dirt Bag" and Mary Kay "Truffle!!"
A really good hydrating moisturizer because Fall brings drier skin for most of us! There are a million moisturizers out there to choose from – just choose one perfect for your skin type and that YOU love the texture of (I think it is such a personal item and feel you should find your perfect match).

A bungee cord – the perfect pony is all the rage for Fall! And what girl doesn't love a ponytail? Any placement will work, but a bungee cord makes the best ponytail!

The perfect pair of boots, of course! This pair (style #7040) by Fiorentini and Baker is the boot wanted and worn by every model and fashionista out there! You can wear them with a dress, skirt, or your perfect jeans!
Cashmere! Everyone needs their perfect cashmere sweater, scarf, and blanket! Nothing feels better on a chilly Fall day than a comfortable cashmere sweater!
More to come as we get further and further into Fall and Winter, but here is a great start!
Infinitely yours –