youtube tutorial video: kim kardashian
People!! Celebrity makeup tutorials are HOT items and this one is no different! Kim Kardashian is constantly in the spotlight as a beautiful, "bronzy" babe with a look *everyone* would love to rock! She has also managed to capture a bit of runway in her fresh, bronzed glow and full, strong brows!!
I love creating celebrity makeup tutorials but I am always first and foremost to state that rather than just copying a celebrity look you should take the look you love and make it your own! That being said, let's get this party started!
Watch it now and get yo' Kardashian look on girlfriend!
Infinitely yours,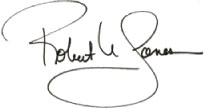 P.S. Not a member but thinking about becoming one? Would LOVE to have you join me as my newest BFF. With a 30-day, ironclad, 100%. no questions asked, money-back guarantee you can try before you buy for a full 30 days! Transform your own look, take your makeup business to an entirely new level, or become a pro makeup artist! Just click here to become my newest and most favorite (shhhhh…don't tell my other BFF's) today!